Leadhackrs Startup Accelerator
An accelerator for bootstrapped founders and solopreneurs seeking to build sustainable systems to get traction and scale revenue.
Enroll in Startup Accelerator
Are you fed up trying to acquire customers but aren't seeing the results that you desire?

There's hope! As a bootstrapped founder, you face unique problems and must learn to operate in the face of unforeseen circumstances. Through our lessons learned advising software startups and eCommerce companies, We've developed a system for startups to implement to scale.
You need a proven system to get traction and grow revenue without burning through cash. With LSA, you can build systems yourself without wasting money on agencies that don't get your business. Instead, build an agile bench of contractors to take control of your company's growth.
If you're tired of having to pay per click in the hopes of generating leads this accelerator is for you... and no you won't have to become a content factory
---
3 Startup Accelerator Benefits...
1. Generate quality leads and stop trading dollars for clicks
2. Nurture your inbound leads to shorten your sales cycle
3. Become a thought leader who gets featured in publications
---
This is where we're supposed to talk about how smart we are... but we must confess. The majority of our success is simply due to experimenting based on others' lessons learned. Consider us scientists who learned to fail fast and just so happened to document their learning within 200+ online publications.

---
We'll keep this short and try to earn your trust:
We've worked at several software startups and eCommerce companies, one of which we help increase their monthly website traffic from 365K to over 500K

Helped founders and eCommerce company executives generate millions of unique monthly website visits and qualified inbound leads

Written and been featured in over 200 online publications such as Crunchbase, HubSpot, AdRoll, TheMuse, & Creativelive.
---
More importantly, here's what others have said about us.
Your Adviser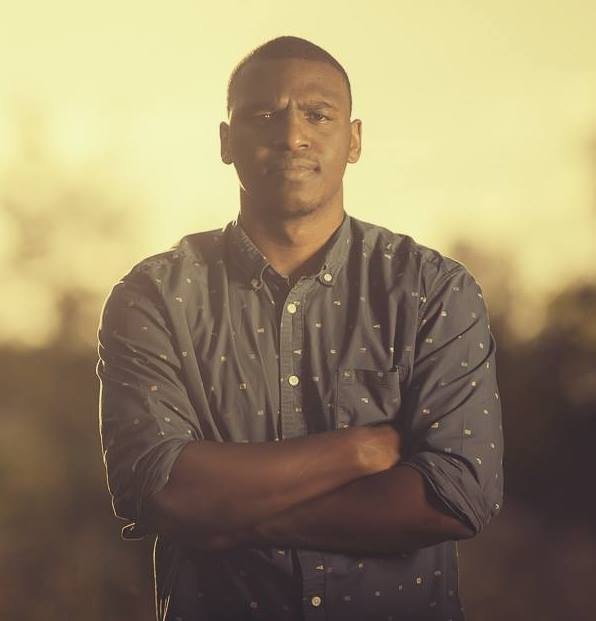 Kevin Payne has written for over 200 online publications while on a quest to help bootstrapped founders build sustainable systems to get traction and scale revenue.
Most of his articles focus on the "what" and "why." They cover lots of emerging concepts of what you should be doing to scale. In Leadhackrs Startup Accelerator (LSA) we go into the trenches to discuss the "how."
Course Curriculum
Introduction to Leadhackrs Startup Accelerator
Available in days
days after you enroll
System: Analyzing Your Marketing Efforts
Available in days
days after you enroll
System: Building Growth Marketing Funnels
Available in days
days after you enroll
Frequently Asked Questions
When does this startup accelerator start?
The startup accelerator starts the day you enroll and you'll have monthly or lifetime access depending on payment. The course is updated with new content each month
How long do I have access to this startup accelerator?
The accelerator content has been cut up into small, digestible, and organized segments so that you can easily refer back to it when you have questions. After enrolling, you have access to this coaching program across any and all devices you own. As well you will receive all updated program content and downloads long as you have an active membership.
How actionable is the GDM program?
Very actionable. We're unique because our strategies are specific to bootstrapped founders and solopreneurs with limited capital and employees. As well, your goals are different. You're not seeking an IPO or sacrificing your vision to make investors happy. Simply put... We measure your success not only by the amount of revenue you generate but also the work-life balance you're able to attain.
Will I be able to easily implement all the strategies and techniques you share?
This accelerator is geared toward bootstrapped founders with limited resources. If you're investing lots of money in paid ads or an outbound sales team you will experience a mind shift once seeing the strategies we share.
Can I expense this at my company or write it off in my business?
No accountants were involved in the making of this advice, but many founders get the training reimbursed by work or write it off as a training expense for their business.
What is your refund policy?
Due to the nature of our startup accelerator, we are unable to offer refunds. However, we provide a 7-day free trial to see if we're a good fit.
Look…
We're not here to promise you the world.
If you want the best results, you should think of Growth Driven Marketing as a support group that wants to help each other get better. If you're going to get your money's worth and see increases in your revenue, take group participation seriously.
Results aren't promised or guaranteed. Please use your judgment and apply the advice you take from this startup accelerator at your own risk.
We've made every effort to accurately present the products and services we recommend, and their potential to help you grow your revenue.
We also constantly work to make sure what's discussed in the group remains private, including the immediate removal of members found to be sharing GDM resources outside of the startup accelerator.
Where any of the success stories or testimonials on this page share results of any kind, you should not expect the same results unless your business, efforts, and resources are exactly the same as the person who shared that testimonial or story.
And seriously, come ready to do the work.
---
Please Note: Due to the nature of our startup accelerator, we are unable to offer refunds. We provide a 7-day free trial to see if we're a good fit.